MANAGING IEP DISAGREEMENTS PART II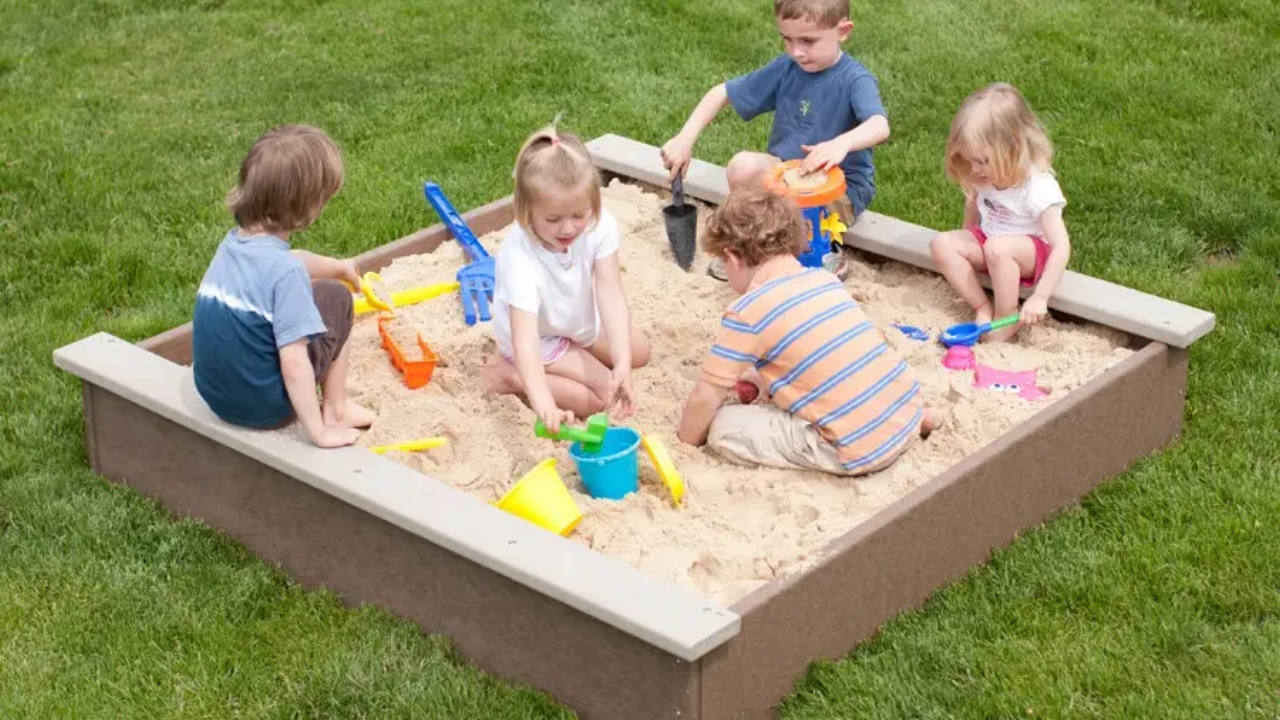 PLAYING NICE IN THE SANDBOX
MANAGING DISAGREEMENTS
Managing disagreements and ineffective interactions is a core skill of professional special education advocacy. We must choose whether we want conflict or peace. Learning peace comes from getting out of the inner conflict of attack and grievance maintenance which means getting out of the ego side of the conflict.
Parents come to us with an inner war that is going on already that they are outwardly expressing. We do not want to stoke it. That war deprives them of peace, communication, and effective outcome-based advocacy. We need to model for parents how to refuse to let conflict have power over them and us. At NSEAI we model these communication and conflict resolution behaviors during our Education Advocacy Board Certification training so that Special Education Advocates can see them in action.
SHOW RESPECT EVEN TO PEOPLE WHO DON'T DESERVE IT;
IT IS NOT AS A REFLECTION OF THEIR CHARACTER,
BUT A REFLECTION OF YOURS!
NEGATIVE BEHAVIORAL REINFORCEMENT
If we do not start with the assumption that the IEP team is our opponent, there can usually be positive effects on our peaceful communication and child-focused outcomes.
MANY OF YOU OUT THERE WILL SAY THIS IS IMPOSSIBLE!!
Frequently, advocates look at the team as opponents to be attacked rather than as part of the solution. By attacking the team, you give up your peace and effectiveness. Being a bully does not achieve effective long-term results. We know this because of our training in behaviors.
NEGATIVE REINFORCEMENT DOES NOT CHANGE BEHAVIOR EFFECTIVELY OR IN THE LONG TERM.
We don't achieve goal-focused solutions if we use negative reinforcement with an IEP team. All we really get to do is feed off each other's fears and place the focus on attack and protection instead of a child-focused approach. This leads parents and advocates to get caught up in non-child-focused communication that has the goal of :
"I am right – you are wrong"
Getting even
Getting them to say they're sorry, or
Having them "pay" for what they did
Protecting their child from harm.
WHAT PARENTS NEED IN THE IEP PROCESS
Parents arrive at an advocate's office shaken, despondent, unseen, and feeling dark and depressed. They want to protect their child and feel that their story is often unheard. Parents need a place where they can feel safe and seen. Parents of special education students just want to feel normal, have agency, and hope.
There are many fearful minds at the IEP table. Their problems seem so big and out of control. Parents realize there is something serious going on and want to save their child from whatever negative impact they perceive is occurring. As a result
They make split-second decisions because of anger and fear.

Remediation of a reactionary approach needs to take place.

They don't understand why there's inconsistency, a lack of an appropriate plan, arguing. They feel that there is disinformation and even lying.

This needs to be defined, explained, and corrected.

They think people they trusted, and thought were responsible and reasonable, are now injuring their child and they question everyone's motives.

Trust needs to be rebuilt.

A parent's fear is weaponized by the school district in a quest for power at the IEP table.

Alleviation of fear is necessary and must be directly talked about.

They feel abandoned by the system and that an injustice has been done.

They need effective action steps to feel included and safe.

They question who is good enough to get a public education and who is important enough to get justice.

They feel in the minority and without rights which is not true.

School districts use their fear against them to turn parents on each other.

Disability and parent groups must not infight. It takes the focus off the true issues and results in solutions never being forthcoming.
CHILD-FOCUSED MEETINGS
Parents are looking for guidance and a voice. They want to go where they can find hope, kindness, and empathy. This is why it is essential that a professional special education advocate does not remain neutral but remain child and outcome focused.
(This is much easier said than done for sure!)
There are ways to turn the meetings into child-focused ones:
Have an opening to the meeting that is child-focused and goal focused

Remind everyone of the common goal of why they are there.
Remind everyone that the meeting is not about them it is about the child

Give credit where credit is due
Be prepared with an understanding of the child's educational needs, documentation, an action plan, and a follow-up strategy
Be willing to accept past mistakes and fix them if possible
Know when you need more data and table discussions, as appropriate
Treat everyone as an expert
Stay on topic (do not spend 20 minutes discussing how cute a child is)
Accept that there will be differences in opinions. Remember that the team, not one individual, makes the decisions about the IEP
Be empathetic – you must understand their position before you can persuade them to a different conclusion
Highlight areas of agreement

Always list everything during and at the end of the meeting verbally that you have agreed to

Explore and clarify interests, good intentions, and conflicts of interests
Clarify the rationale for recommendations and data used to come to that decision
Be respectful in language both verbally and non-verbally

Clean up any unprofessional use of acronyms and jargon

Ask them to explain what they said so the parent can understand in common everyday terms

Monitor unspoken communication and address it

Body language, facial expressions, tones of voice, inter staff texting and silence are forms of communication
Perception check and clarify

Try thinking of the value that each team member brings to the IEP despite their previous actions.
Take a "Just the Facts-Jack" approach, as you continue to remain child-focused, no matter what is said or done. Make a rational–bullet list approach. No emotion.
At an IEP set the tone of: we are gathered together to resolve the issue.

It is very hard to hate up close. Get to know people and don't fear them.

Take breaks so to refocus and address feelings that come up
Special Note: Parents are NOT there to entertain at this business meeting which is an IEP meeting. Do not feel obligated to bring snacks. They set you up as looking like an outsider coming into the group trying to make a good impression and wanting to be liked vs being a valued legitimate team member! HONEST! Think about other business meetings with our lawyers or accountants. Do we bring snacks? Parents are the client here at the school.
KNOW THAT THE BAD DON'T WIN
NO MATTER HOW LOUD THEY ARE.
ANALYZE ANY ERROR IN YOUR APPROACH
If you are not getting the results you want, are you willing to question the effectiveness of your approach? Analyze how your approach works.
Has the past behavior of attack made you happy?
Has it brought about the goal wanted?
Did it result in an individualized, effective, and outcome/data-driven IEP?
Are you willing to question the effectiveness of the attack approach?
Are you willing to question and truly analyze the outcomes of this approach and recognize failure?
Is there something about that rush of adrenaline that keeps you stuck on the attack?
Are you willing to accept that some school staff will never get it?

To do this you must use empathy and see that they are locked in their smallness.
We all must remember that we are involved in an educational revolution. You must embrace who you are, and your unique gifts, and be patient in finding your voice and the parent's voice.
COLLABORATION
Just because you work cooperatively with the IEP team and the school district does not mean that you don't feel the rage about injustice or that you are complacent about injustice
Can you forgive them for what they've done - and what they will do?

This does not mean that you forget or don't document everything.

It is the energy with which you do your education and advocacy that is important.
This doesn't mean that you don't advocate for the child. Or that you don't set boundaries.
Don't allow parents to wallow in the ugly and victimhood. That is self-indulgent. Everyone needs to do the work to change and protect themselves from others' mirrors, belittling, and poison.
Be a beacon of hope all the time - no matter how bad it gets.
GOALS
The goal of the advocate is to teach a curriculum to the whole team. It is a process and a curriculum that says that it is possible to look at this child in a limitless way and support learning and access to their education. This takes a lot of maturity and requires that the advocate's behavior be supportive of and maintain focus on the child's educational needs.
This takes a lot less negative energy.
It requires that you be professional in your approach.
You must listen carefully to both / multiple sides.
We must use the tools we have and learn new tools

We must quiet our minds to find and document priorities.

We must make a list and stick to it

We must use everything for a child's advancement.

Always be highly prepared with data and an understanding of a child's history of successfully or unsuccessfully accessing their education
EVERYONE'S GOAL SHOULD BE AN INDIVIDUALIZED, CHILD-FOCUSED, DATA AND OUTCOME-DRIVEN IEP.
Not getting what you want is not being a failure. Getting back up, reassessing, and keep doing the advocacy is important. We need to reinforce that parents do have control, agency, and a voice. They need to tap into the truth about their child. Parents may not get the exact answers right away, which is frustrating. They need to be educated and develop skills and information to effectively allow their story and requests to be heard. An IEP is about informed consent. Start with what you can control and reinforce to the parents what they do have control of and what their rights are.
DEVELOPING AGENCY
For a parent to feel that they have agency means that they feel capable of influencing their actions and coping with the resulting events. We must teach parents the four operations necessary for them to exercise their agency related to IEP development, implementation, and monitoring.
This includes action plans and strategies related to realizing their goal. This requires the advocate to review the student's information and present an IEP development plan of action for consideration.
This includes setting goals and anticipating the likely outcomes of their actions, as a guide and motivation. This can only happen if the advocate educates the parent.
The ability to understand and manage their behavior and reactions to feelings and events that happening around the IEP development.
The self-examination related to the soundness and efficiency of their thoughts and actions. This also includes their ability to make corrective adjustments if necessary. This requires informed consent related to an IEP.
COMMON UNDERSTANDING
A behavioral reassessment must occur at each IEP. We need to reach out across the table. And sometimes be very perseverative until we have a Common Understanding that creates Common Ground to work from, versus being locked in the prisons of our minds with attacks, acts of vengeance, upset, distraught feelings, and isolation.
The word communication is about joining. It comes from the word Communis, or common, which means transmitting information, thoughts, or feelings so that both minds hold what is transmitted in common. This creates Common Ground to work from.
Effective IEP development, which is child-focused, outcome, and data-driven, requires that "common communication" occur. Most of the time we are talking AT EACH OTHER, and thus only partial and ineffective communication occurs at the IEP table. It takes work to build communication and correct the inaccurate information that parents and staff get from social media, listservs, other team members, and schools.
For parents to communicate effectively advocates need to:
Learn to compromise along the journey without forgetting our goal.
Dispel a Parents sense of entitlement that parents have related to advocacy. They want YOU the advocate to fix everything and don't want to do the work necessary to self-advocate. This will continue to occur until the IEP process is explained to them.

They need to understand the system and the choices available to them to be happy otherwise they will always be unsatisfied,
This requires parents to have informed consent around the IEP. Advocates assist parents in making informed choices.

Not allow others to define what a parent, with a child with a disability, should act like. They need to live their truth which may be uncomfortable and messy.
Work through the conspiracy of craziness and learn to trust.

It is only through actions that they see that we can relearn to trust.
ADVOCATES MUST SUPPORT EACH OTHER
Education Advocacy takes its toll on our energy and spirit unless we remember to take care of ourselves. Advocates need to create a table of friends and colleagues, or we will burn out. As you grow as an advocate some of these friends will not make the cut to stay at your table. Some won't understand your life as you progress professionally. This group of colleagues should rejuvenate you and help you keep your head on straight. They will ground you and allow you to stay open to new contacts and growth.
ALWAYS REMEMBER PEOPLE WILL SHOW YOU
WHO THEY ARE BY HOW THEY BEHAVE
Sometimes parents are never satisfied. All you can do is share your tools with the parent. They may never understand you or your mission, how valuable you are, or that your wisdom is priceless. We are often met with people who comment about things they know nothing about. Ignore them and continue being strategic.
SERVICE IS IN THE SOUL OF A SPECIAL EDUCATION ADVOCATE.
SO, I TRULY THANK EACH OF YOU THAT ARE SERVANT LEADERS IN THIS INDUSTRY.
You never change things by fighting the existing reality. As Buckminster Fuller said, "To change something, build a new model that makes the existing model obsolete."
Below you will find a link to the

LEWIS IEP COMMUNICATION

LIST.
THIS IS FREE!
It is part of the Board-Certified Education Advocate TM Program offered by the National Special Education Advocacy Institute - NSEAI.
It reviews the steps in effective professional IEP communication.
Board Certified Education Advocates™
The IEP DEVELOPMENT EXPERTS
Make sure you

SUBSCRIBE to the blog.

NSEAI's online courses efficiently lead parents and professionals to an expert level of education advocacy in just 12 days of on-demand courses that you can do at your convenience.

OUR CHILDREN DO NOT HAVE TIME TO WASTE.
CHANGE THE LEGALLY SUFFICIENT IEP TO A HIGHLY EFFECTIVE IEP
CHANGE LIVES NOW
Marie Lewis is an author, consultant, and national speaker on best practices in education advocacy. She is a parent of 3 children and a Disability Case Manager, Board Certified Education Advocate, and Behavior Specialist Consultant. She has assisted in the development of thousands of IEPs nationally and consults on developing appropriately individualized IEPs that are outcome-based vs legally sufficient. She brings a great depth of expertise, practical experience, and compassion to her work as well as expert insight, vision, and systemic thinking. She is passionate and funny and she always inspires and informs.
MJ Gore has an MEd in counseling and a degree in elementary education and natural sciences. She worked as a life-skills and learning support teacher. Honored as the recipient of the Presidential Volunteer Service Award. She is the Director and on the faculty at the National Special Education Advocacy Institute. Her passion is social justice, especially in the area of education. She is a Board Certified Education Advocate who teaches professional advocates, educators, and clinicians the best practices in education advocacy.
Stay connected with news and updates!
Subscribe for free to receive the latest news and updates from our team.
Don't worry, your information will not be shared.
Subscribe